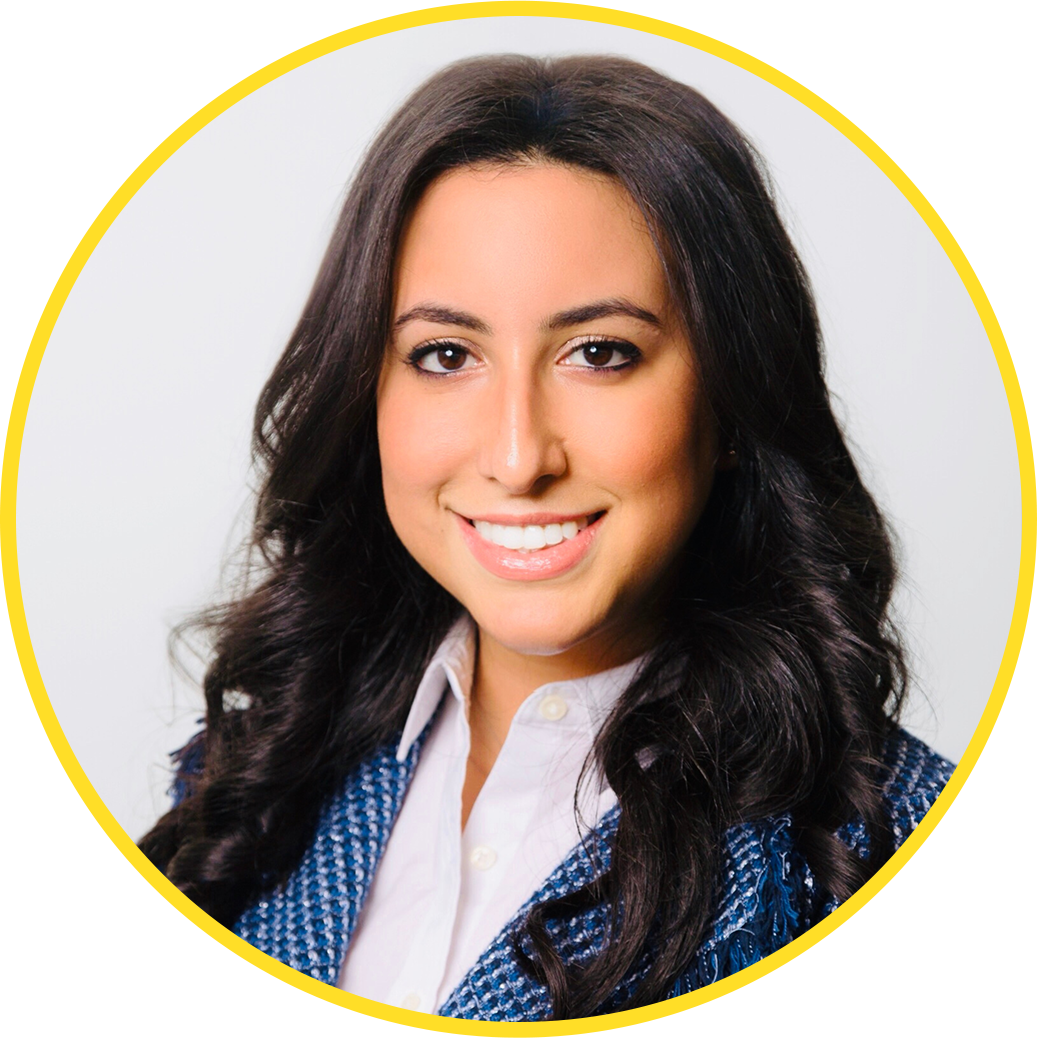 Kimberly Zar Bloorian was born in New York, raised in Long Island and Istanbul, Turkey and currently resides in Long Island with her husband and daughter, Eliana Eve.
Kimberly has a love for digital marketing and a passion for real estate. She started KLOUD after she recognized a major deficiency of real estate expertise at advertising and marketing agencies. Prior to founding KLOUD, Kimberly worked at Meridian Capital Group, a leading commercial real estate company, spearheading the company's digital strategy. She was responsible for expanding their digital marketing practices, specifically Meridian's social media, leveraging the platforms to grow the company's audience and spread brand messaging.
Before joining Meridian, Kimberly began her career in innovation and consumer technology strategy at Wavemaker (formerly known as MEC Global), working with global brands across a variety of industries on technology partnerships and thought leadership.
She also founded Real Estate Marketing Professionals (REMP) that brings together real estate marketers across NYC. On her free time, Kimberly spends time with her family, teaches cooking classes, and leads food demos.

Can legacy firms adapt to a new age
June 14, 2022 – Front Section
Organic social versus paid social?
March 08, 2022 – Front Section
Digital Marketing: Wake up! It's 2022!
December 14, 2021 – Front Section
Email marketing: A tried-and-true tool
September 07, 2021 – Front Section
Commercial Real Estate Guide
January 25, 2022 – Spotlights
Building a great social media strategy
June 01, 2021 – Front Section
New York Real Estate Journal presents 2021 Women in Professional Services
March 21, 2021 – Spotlights
2021 Women in Professional Services: Kimberly Zar Bloorian, KLOUD Real Estate Marketing
March 23, 2021 – Spotlights
Top 3 digital marketing strategies for 2021
March 02, 2021 – Front Section
Kimberly Zar Bloorian, Kloud
December 22, 2020 – Spotlights